St. Luke's Home Newsletter
September 2019 
   
St. Luke's Home Continues to Attract Attention of Politicians!

Last month we hosted a Meet and Greet with all the Mayoral Candidates for the City of Tucson. Also in attendance was Councilman Paul Durham. On Tuesday, August 12th, Congressman Raul Grijalva and Community Liaison Cassandra Becerra toured St. Luke's Home with Board President Michael McCrory, CEO Linda Hollis, Administrative Assistant Cass Eastham, and new Development Director Marie Reyna. On his tour, the Congressman met our resident pets, Daisy the desert tortoise and Rio. Daisy tried to follow the Congressman but found it difficult to keep up. Rio was his usual affable self.
Congressman Grijalva spent time with our Elders, listened to their concerns, and offered help. He toured our lovely gardens, St. Francis Chapel, a few Elder rooms, and the Culinary Department. Congressman Grijalva shared his positive accolades for St. Luke's Home and our mission. After the tour, the group was joined by Chief Operating Officer Cristy McGrath and Business Director Teresa Luna to discuss the importance of St. Luke's Home and ways to ensure a bright future for our Elders. St. Luke's Home is very appreciative for the care of our Congressman. 
Rio's Corner
Rio has found a new passion in journalism and has become quite the newshound. He has been chasing his tail and a number of stories lately. You will find him in the hallways getting the scoop or pretending to be asleep in the activities room. (Don't believe it — Rio sees all.) In the process of gathering goodies for his memoir, he threw a few tidbits our way for the newsletter by asking the Elders what they would tell their younger selves about the "The Secret to Happiness." Here are some of the answers Rio gathered from our St Luke's Home Elders:
"Choose to be happy. It's a choice." – B.S.

"Be happy with the present and what you have. Don't wait to be happy until you have this or that." – B.M.

"The simple things—relationships are what really matter." – O.E.

"Tell yourself to be happy." – B.R.

"Happiness is within yourself." – B.M.

"Be thankful for all things and people in your life. Wake up with a good attitude." – B.S.

Lights! Camera! Action!

It was an exciting day for us on Friday, August 23rd when United Way came to St Luke's Home to film a public service announcement for the "Days of Caring" project — a special volunteer day that pairs caring individuals with local needs to improve our community.
The Days of Caring will be at St Luke's Home on Saturday, October 26th.
Our own Programs Coordinator, Sally Krommes, put this fabulous event together. Sally is particularly skilled at gathering great volunteer heroes. If you are one of them, we THANK YOU! If you'd like to be a St. Luke's Hero, please give Sally a call at 520-207-0790.
Drumming Up Some Fun!

Drumming circles may bring to mind empowerment, community-building, teamwork, and a sense of belonging. These are all true, but there is more to it. Research by the National Institute of Health showed drumming interventions had a significant impact on depression, anxiety, social resilience, and mental well-being. Moreover, the results indicated evidence for positive physiological benefits such as reduced inflammation.
The Drumming Circle and Ice Cream Social will be sponsored by AARP. Maria Ramirez-Trillo, the Associate State Director of Community Programs for AARP in Arizona, explained the St Luke's Home Elders will be led by a trained HealthRhythms® facilitator, Solange Monette with Rhythm for Change. Ms Ramirez-Trillo added, "HealthRhythms® has been proven to reduce stress levels, boost the immune system, as well as promote joy and a sense of well-being. All drums and percussion instruments will be provided. No musical experience required. If you have a heartbeat, you can drum!"
With positive effects of mental and physical health for our Elders, clearly, it's not all about the bass or treble.
As for the Ice Cream Social…that just makes a good thing better!
The Drumming Circle and Ice Cream Social will be at St Luke's Home on Wednesday, September 11th at 2:00pm.
St Luke's Home — Upcoming Events
Grandparents Day – Sunday, September 8th – Don't forget that special Elder in your life!
Drumming Circle and Ice Cream Social – Wednesday, September 11th, 2:00pm – Sponsored by AARP.
World Gratitude Day – Saturday, September 21st – St Luke's Home is grateful for you!
Elder Birthday Celebration – Thursday, September 26th, 2:00pm – Mesquite Sunset is providing the music!
UA Health Clinic – Saturday, September 28th at 8:30am.
Upcoming Special Event "Don't Look Away" Art Show – Sunday, November 10th at 2:30pm to 4:30pm – Local Artists will be telling the stories of our remarkable Elders through photography. Please join us!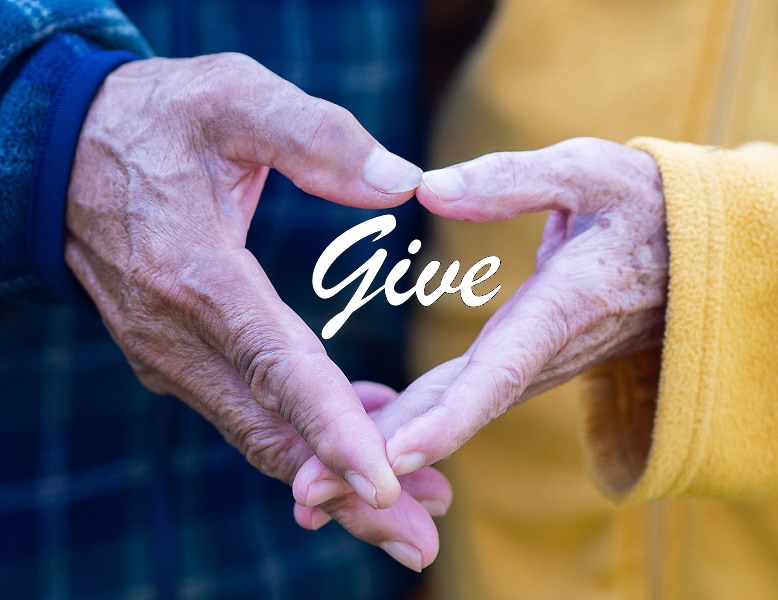 Your donations to St. Luke's Home are deeply appreciated and easy to do. Click on the donate button pictured above to make an on-line donation that supports the mission of St. Luke's Home.
We appreciate your support!