St. Luke's Home Newsletter
October 2019 
Photos by Karen Wright
Don't Look Away!
We are celebrating the beauty of our Elders who call St. Luke's "Home." Remarkable photographers Kathleen Dreier, Martin Mongan, and Karen Wright share their work of honoring the grace of aging. The result is a powerful visual composition honoring our Mission: To provide quality-of-life for low income Elders to age with dignity in an assisted-living community. 
Please save the date and join us for a lovely afternoon of exquisite artwork, light refreshments, and fellowship on:
Sunday, November 10 at 2:30 pm to 4:30 pm
St. Luke's Home
Inter-professional Education Program (IPP)
Medication Safety Clinic
The University of Arizona's partnership with St Luke's Home continues. Preceptors Dr. Jennie Lee and Dr. Annette De Santiago met with 35 students from Colleges of Medicine, Pharmacy, Nutrition, and Public Health, focusing on Medication Safety. For the first clinic of the academic year, Dr. Lee provided a lecture on geriatric pharmacy to the students. The students then had the opportunity to meet Elders to discuss the Elders' medications, safe use, and answer questions the Elders shared. This lecture is part of the unique partnership between the University of Arizona and St. Luke's Home. Thank you, UA!!
Photo by Karen Wright
International Day of Older Persons
St Luke's Home was proud to celebrate our Elders on October 1st for the International Day of Older Persons (UNIDOP).
In 1990, the United Nations established this annual observance to recognize the Elderly are an asset to society and can contribute significantly to the development process. Within that original resolution, the General Assembly recognized, "The complexity and rapidity of the aging of the world's population and the need to have a common basis and frame of reference for the protection and promotion of the rights of the Elderly, including the contribution that the Elderly can and should make to society." The United Nations and the World Health Organization estimate that, by 2050, over 20% of the world's population will be 60 years of age or older. At St Luke's Home we honor our Elders 365 days a year!
Amazon Smile
As you may have seen on our Facebook page, Amazon Smile is a charity initiative and convenient tool associated with your Amazon shopping account; one that needs no additional cost or agreements from you. Shop as you normally do on Amazon, and Amazon Smile will donate 0.5% of the sale price of eligible items to support a selected charity.
Click here to choose St Luke's Home as your Amazon Smile charity.
Thank you for supporting our Elders!
You Do Not Have to Cook on October 23rd!!
On October 23rd, 2019, from 11 am – 10 pm, please support St Luke's Home while enjoying your lunch or dinner at On The Border Mexican Grill and Cantina at 5205 E Broadway Blvd, Tucson AZ 85711. 20% of the cost of your meal (excluding alcohol, tax, and tips) will be donated to St Luke's Home. Please invite all your friends and family to this wonderful fundraiser. Hope to see you there!!
Rio's Corner
Well, it's been a month since I was named lead reporter at St Luke's Home and I loved the warm introduction in the September Newsletter. I must say – I've taken to this news-writing thing like a duck to water. You're probably wondering where I've been? I'm here! At St Luke's Home. Come visit me!
There is always a lot going on at the Home, and I am loving all the University of Arizona students who are visiting the Elders and ME! However, for this report, I want to share my sincere gratitude for all the staff at St Luke's Home! They work hard to make our home beautiful, inviting, and comfortable. I see the staff interacting so kindly to the Elders. They are always polite and have smiles on their faces. Even amid their very busy schedules, they take extra time to help out our guests and volunteers, listen to the Elders, and pet me. I see them frequently participating in the festivities, often singing and dancing at the Birthday Parties and Special Events. These small gestures truly show their genuine love for the Elders and St Luke's Home. Thank you to all the staff at St Luke's Home! Love, Rio.
St Luke's Home — Upcoming Events
Elder Birthday Party – Thursday, October 24 at 2:00 pm – Happy Birthday Elders! Come join us for cake and entertainment!
United Way – Days of Caring – Saturday, October 26 at 9:00 am — Eller College and Gieco chose our projects.
St Pius Youth Group – Sunday, October 27 at 1:30 pm – Youth return for an afternoon of games!
Halloween Party! – Thursday, October 31 at 2:00 pm – Games and Treats! Costumes are encouraged.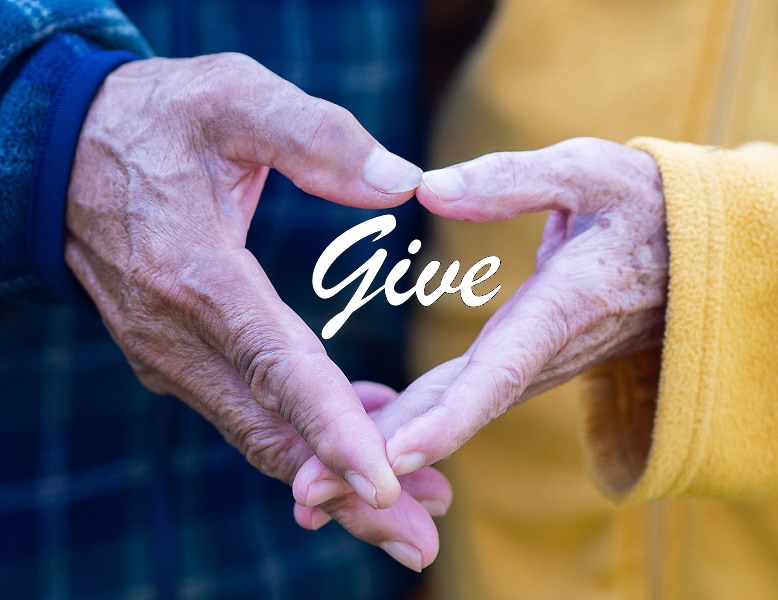 Your donations to St. Luke's Home are deeply appreciated and easy to do.
Click on the picture above to make an on-line donation that supports the mission of St. Luke's Home.
We appreciate your support!