St Luke's Home Newsletter
May 2020
State of the Home – May 21, 2020, at 3:30 pm
Hi Friends! I hope you continue to remain healthy. We sure miss seeing everyone coming and going throughout the Home; however, at this time, the Elders and Staff remain free of COVID-19. The team sure enjoyed putting the mini videos together this past week – for Giving Tuesday. At the Home, our spirits remain upbeat, but the Elders miss all of you. They genuinely miss the touch of a loved one and the warm smiles of those who share their time and talents. Through the videos, we wanted you all to know you truly are part of our family. St. Luke's Home cannot be the happy place it is without YOU. Because of you and your generosity, we are ensuring our Elders are safe. We thank all of you, staff, friends, family, volunteers, furry friends, and Elders who together make us St. Luke's Home. Enjoy the stories below and to see why you are truly a member of this community!
I also wanted to share that, during this time of year, we always hold our State of the Home address. We will do so on May 21, 2020, at 3:30 pm via technology. This is a great opportunity to listen to a few words from our Board President, Michael McCrory; Governance Chair, Mindy Griffith; and Chief Executive Officer, Linda Hollis. We will be also introducing new Board Members and voting Board Members into their new terms. We hope to see you there so be on the lookout for the email invite, sharing the web link to the meeting! Is this our new normal? Perhaps not forever, but for now. 
Spirit Week – April 13 – 17
As you are all aware, we have been stringently adhering to the guidelines from the CDC and Center of Medicaid and Medicare Services. These changes, though necessary, made time around the Home a bit discouraging. Then came Spirit Week! Staff and Elders needed a little cheering up and that is what we did! It did not matter if staff was working from home or working at the Home, we all had a chance to get silly! Thank you to everyone who sent in photos in support of our Spirit Week! Let's do it again! Stay tuned as we are planning another spirit week in June! We will be sure to share more photos and invite our St. Luke's Home "friends and family" at large to participate by sending in your photos as well.
Happy Birthday, Edna!
Birthdays are very special at St. Luke's Home! Although we are unable to have large communal gatherings at the Home, families have shared their love in many ways. Thank you to Tim and Marsha Coyle for sharing cookies with all of St. Luke's Home. Edna turned 92 on April 27, 2020, and on that day she received boxes of cookies from her son and daughter-in-law to share with staff and the Elders. Edna, Teresa, and Rose had a blast delivering the sanitized boxes of cookies to each Elder's room. Edna received 57 "elbow bumps" and birthday wishes. Thank you for bringing some sunshine to the Home.
Special Thanks!
Sometimes the simplest offerings mean the most! Our Elders continue to feel excitement and enjoy checking their mailboxes each day. For weeks now, the most amazing cards have been arriving to St. Luke's Home, bringing many smiles and somewhat – a mystery. Where are all these cards coming from? To all the artists from Paperworks, volunteers from AARP, the U of A students, and our own special St. Luke's volunteers – Thank you, for the messages of cheer and love that brighten our days. We are sincerely grateful to each of you for your tenderness and compassion. They are especially meaningful for those without loved ones to hear from. It is truly appreciated. Again, proof: Together we are St. Luke's Home.
 Masks, Masks, and More Masks!
In the beginning of the pandemic, thanks to the Pima County Health Department, St. Luke's Home received an abundance of surgical masks. All staff and Elders received a mask. Soon after, beautiful handmade masks started to appear. They came in all sizes, amazing patterns, and were easy to wear on the ears! It was a fashion parade at first, as everyone stopped to see the fabulous new designs. Now, everyone has a couple of masks, allowing them to have a freshly-washed mask daily. We love and thank these magical seamstresses for the comfort and safety you have been creating.
Drive-Along Parade 
May 14th, at 9:30 am
It is getting hot out there, but we want to see our friends and families! St. Luke's Home is organizing a drive-along on Thursday, May 14th, at 9:30 am. We are asking friends, families, and volunteers to come to St. Luke's Home driveway at 615 E Adams Rd at 9:15 am.  We will then drive the loop around the front of the building and say "Hi" to all the Elders and Staff. We would love to see the smiling faces of the people we love!
Rio's Corner
A big thank you to those who sent in mini mischief stories. We want more. I promise not to divulge real names! I'll call you Spot, or Daisy, or Rex. Please continue to drop us a line at penpals@stlukeshometucson.org
For example, one story we heard was from "Daisy." She recalled early motherhood a couple of decades ago.
"As a first-time mom, I was amazed at how easy parenting was. My daughter walked early, talked early, and was a perfect angel. I even bragged about sailing through the "terrible twos" without incident. Of course, that all changed when she hit what I call the "throbbing threes". It turns out my daughter was a late bloomer after all. One day after putting her down for (my) much –needed nap, I had that pit in my stomach feeling that things were a little too quiet. You know, that nagging voice that tells you something isn't right? I poked my head in her bedroom and found my "angel" sitting in the middle of her bed, with a big smile on her face: she had discovered scissors. She had cut her new Aladdin sheets and Jasmine Barbie was sporting a new hairdo, shredded wardrobe, and stubbed toes (don't ask). I was determined to teach her a lesson by refusing to replace the doll, but it didn't make an impression on her. To this day my now 29-year-old "baby" insists that she liked Jasmine better that way. Maybe that was the beginning of her feminism period?"
Ahhh, I don't know about you, but for me… It has definitely hit. The dog days of summer. I drink gallons of water and lay on cool tile, dreaming of a beach and a swim in the ocean. I bet you do too (all of it). I suppose I will have to make a bathtub my oasis. We are still practicing safety here at St Luke's Home. As it heats up and some of you are venturing out, please remember to stay hydrated; use sunscreen; wear your mask; keep practicing social distancing and, as mom would say, "Wash your paws!"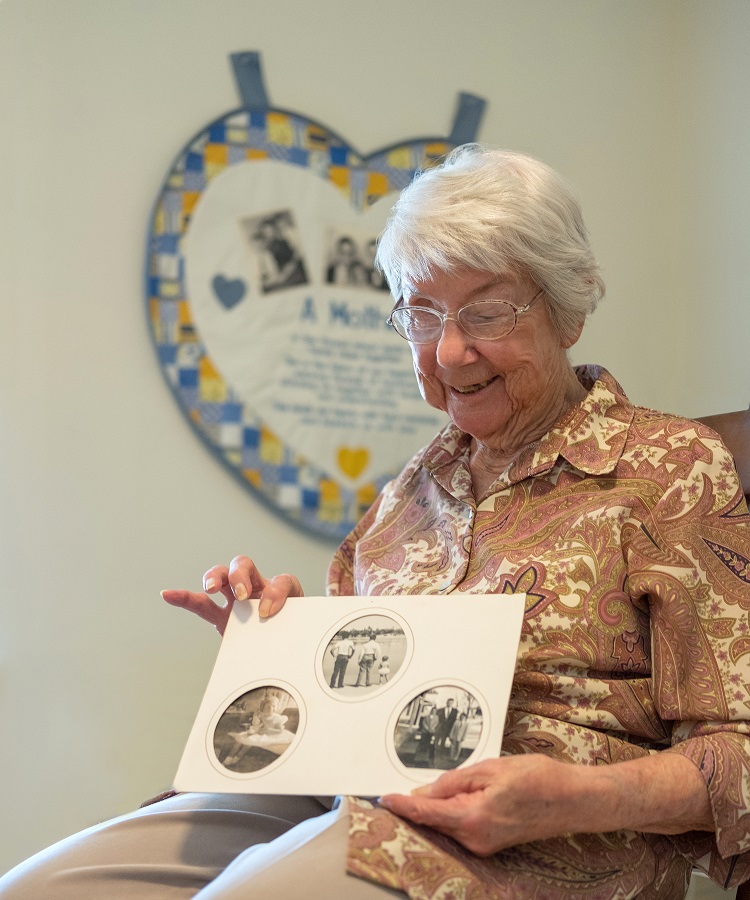 Happy Mother's Day, Everyone!
Follow St Luke's Home on Social Media!
Thank you for supporting our Elders!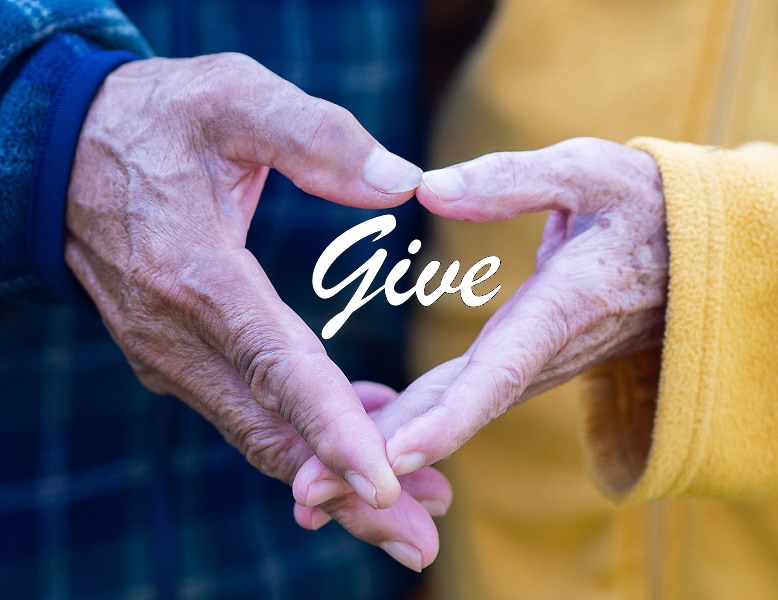 Your donations to St Luke's Home are deeply appreciated and easy to do.
Click on the picture above to make an on-line donation that supports the mission of St Luke's Home.
We appreciate your support!