St. Luke's Home Newsletter
January 2020 
Happy New Year!
A word from the CEO
I want to start the first Newsletter of 2020 with my heartfelt THANK YOU to all of you who have touched the lives of St. Luke's Home Elders this past year. All of you have made a significant difference in the lives of our Elders through your time spent at the Home, your gifts of kindness, your volunteer hours, and your generous donations. It is because of your considerable dedication to the Home, St. Luke's continues to exude compassion, respect, and beauty to everyone we touch. It is with that note, I wish you all a very Happy New Year!
A Special Thank You to the
Arizona Builders Alliance
St. Luke's Home was honored to be chosen to reap the many benefits and rewards of the Arizona Builders Alliance (ABA) Annual Volunteer Day. The ABA and St. Luke's Home staff began working together during the summer months to identify areas that needed improvement throughout the home. Almost 200 volunteers converged on Saturday, December 7th, 2019 to:
Install new locking mailboxes for the Elders.
Renovate the public restroom.
Paint all the indoor alcoves vibrant, stylish colors.
Remodel the staff breakroom.
Spread decorative gravel throughout the front of the Home.
And so much more! 
During the day, the children decorated Christmas cookies and made cards for all the Elders. The ABA also gave many donations of time, materials and labor, as well as Christmas gifts for the Elders. St. Luke's Home was blessed to receive such generosity. The Elders, staff, and families can't thank them enough!
St. Luke's Home Spring Cross Country Classic – Fun Walk/Run
Please join St. Luke's Home and the Southern Arizona Roadrunners on March 7, 2020 for a fun-filled 5K walk/run through the scenic rolling trails of Lincoln Park on the east side of Tucson. The Spring Cross Country 5K is proud to continue the tradition of excellent cross country racing in Southern Arizona! After the race, get together with family and friends to enjoy a day in the park with a free pancake breakfast, family-friendly activities, donkeys, and games. Register at: Southern Arizona Roadrunners.
Winding Road Theatre Production
Angels Fall by Lanford Wilson
St. Luke's Home will host Winding Road Theater Ensemble's production of Angels Fall by Lanford Wilson in the St. Francis Chapel.
Set in a remote part of New Mexico, six people find themselves in a small mission church, brought together by the closing of a highway due to a possible accident at a nearby nuclear facility. Sometimes brightly humorous, sometimes deeply affecting, Angels Fall becomes a parable of vocation and survival which, in exploring the lives of its characters, illuminates the human condition. 
This production takes advantage of the St. Francis Chapel's beautiful interior to create a unique and intimate space for this critically acclaimed play.
Performances will be each Friday and Saturday evening at 7:30 pm, and Sundays at 2:00 pm, from February 13 to March 1, 2020, at the St. Francis Chapel. The Elders will enjoy a special performance on February 20, 2020! Please call 520-401-3626 or windingroadtheater.org for more information and ticket availability. 
More information is available at Winding Road Ensemble Theatre.
Silver Chef Competition
Bon appétit!
Calling all foodies! Mark those calendars for THE upcoming culinary event. St. Luke's Home will be hosting the very first Silver Chef Competition on Sunday, March 22, 2020, from 2:00 pm – 4:00 pm. Executive Chefs from Southern Arizona's finest Assisted-Living Facilities have been invited to put their cuisine to the test with judging from local experts. Tickets will be available in advance and at the door. Spread the word out and show up in force to support our very own Executive Chef, Melissa Hernandez. This should be a fantastic time for all to sample some delicious food and obtain resources about available Assisted Living Communities. Stay tuned for more information!
Community Engagement at St. Luke's Home
St. Luke's Home continues to provide opportunities for the Elders to meet new people, receive health education, do chair yoga, learn chess and Spanish, and celebrate the holidays. Since July 1, 2019, we are excited to report the participation of hundreds of compassionate, giving people.
Nine students of the UA Medical Nutrition Therapy Workshop did one-on-one nutrition education sessions for three months.
92 UA students and 12 UA Faculty from the colleges of medicine, pharmacy, nursing and public health conducted three free health clinics.
22 new volunteers joined St. Luke's Home, serving meals, cutting hair, walking Rio, participating in art activities, and offering spiritual services.
127 people visited during December to sing, dance, make cards, and put up trees.
62 special individuals purchased new presents for each of our Elders to open on Christmas day. This was organized by Emily Greenleaf at Home Instead.
Mary Kay representative, Contessa Smith, provided lovely Christmas gifts to the Elders and staff.
Rio's Corner
Happy New Year to all of my faithful readers!  I sniffed out some more Elder wisdom to share with you about the Elders of St. Luke's Home. You probably know this, but they are a really smart bunch. Our topic was a very timely: New Year's Resolutions. Get ready to learn something. I have to admit, the Elders have taught me a new trick or two.
Elder responses were all over the board from very serious to simply entertaining. Some of the Elder responses were given with tongue firmly in cheek as they indicated there was no need for resolutions as they had already perfected themselves! I was in complete agreement. After all, no perfecting THIS!  I'm the George Clooney of the Labrador world, why fight it? But I digress….
Other Elders found some goals they wanted to achieve. Many Elders noted a desire to keep or improve their health through nutrition and exercise. They all seemed to recognize this is achieved in a series of small steps we do over and over until it's a habit. I fully endorse this. I know doing things over and over worked for my personal training. Of course, my training involved treats which may be contraindicated in this case.
Still others waxed more philosophical and spoke of the desire to bring in balance and both "share with others and take care of self as well". Another Elder wisely noted it was important to set the goals you want for yourself; not what others want for you. Others shared the goals they have already achieved and hope to build upon. Finally, another Elder put it quite simply: "Enjoy every day! Don't stay in if there's somewhere to go. We need to stay out of trouble but have fun." I can totally relate.
St. Luke's Home — January Events
National Charity League hosts Bingo – Saturday, January 11 at 2:00 pm.
St. Luke's Town Hall Meeting – Tuesday, January 14 at 2:00 pm.
International School of Tucson Choir – Tuesday, January 21 at 1:30 pm.
Interprofessional Clinic: Behavioral Health Issues for Older Adults with Dr. Thienhaus UofA Department of Psychiatry – Saturday, January 25 at 9:00 am.
Follow St. Luke's Home on Social Media!
Thank you for supporting our Elders!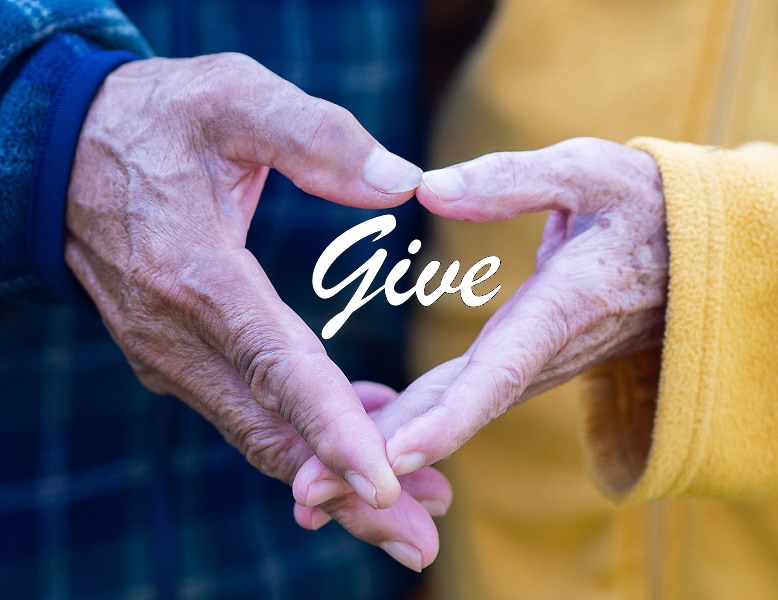 Your donations to St. Luke's Home are deeply appreciated and easy to do.
Click on the picture above to make an on-line donation that supports the mission of St. Luke's Home.
We appreciate your support!