St. Luke's Home Newsletter
February 2020 
Extra! Extra! Read All About It!
Get your St Luke's Home Fundraiser Tickets! 
Silver Chef Culinary Competition
St Luke's Home is proud to present the First Annual Silver Chef Culinary Competition on Saturday, March 21, 2020 from 2:00 pm – 4:00 pm at 615 E Adams St, Tucson, AZ 85705. Enjoy the finest hors d'oeurves created by an elite group of Executive Chefs who serve Assisted Living communities throughout Pima County. Judges for the competition include Wendy Gauthier, the 2019 Iron Chef of Tucson, and Lupita Murillo of KVOA. Join us for a delicious afternoon of friendship, music, and delectable treats as we award the Silver Chef of 2020.   
Tickets are $25 per person. For advance tickets call Cass Eastham at (520) 207-0805. Tickets will be available at the door and online soon!
101st Baile de Gracias
On Saturday, April 4, 2020 at 5:30 pm, St Luke's Home celebrates over 100 years of commitment to community, compassion, and care. The 101st Baile de Gracias will be held at the Mountain Oyster Club, 6400 East El Dorado Circle. The evening will include entertainment, dinner, no-host bar, Wheel of Wine, and a live auction. 
Tickets are $150 per person. For tickets call Cass Eastham at (520) 207-0805. Tickets will be available online soon!
St Luke's Home Spring Cross Country Classic
Please join us on Saturday, March 7, 2020 for the Spring Cross Country Classic. This is a fun-filled 5K through the scenic, rolling trails of Lincoln Park. There are separate races for men and women as well as a co-ed fun walk. Thank you to the Southern Arizona Roadrunners for this wonderful partnership. Visit St Luke's Home Spring Cross-Country Classic 5K to register. Special thanks to the Tucson Racquet and Fitness Club for advertising the event!
St Luke's Home and Winding Road Theatre Ensemble Present: 
Angels Fall
St Luke's Home is hosting the Winding Road Theatre Ensemble to present Angels Fall, an award-winning drama by Lanford Wilson. This site-specific play will be held in the St. Frances Chapel at St Luke's Home. Set in a remote part of New Mexico, six people find themselves in a small mission church, brought together by the closing of a highway due to a possible accident at a nearby nuclear facility. Brightly humorous and deeply affecting, Angels Fall becomes a parable of calling and crossroads which, in exploring the lives of its characters, illuminates the human condition. This American classic was nominated for two Tony Awards, including Best Play. The play runs from February 13 through March 1, 2020. 
General Admission at the door is $28. Discounts are available with advance reservations and for students, active military, and first responders. Visit Winding Road Theater Ensemble for details and online tickets.
Volunteer Lisa Dembowski celebrates 13 years visiting St. Luke's Home 
As the Outreach Coordinator for the Postal History Foundation, Lisa Dembowski has facilitated a monthly craft group using historic postage stamps for 13 years. Lisa brings stamps from all over the world that celebrate flowers, birds, animals, scientists, and world leaders. As Valentine's Day approaches she created a fun-filled afternoon with the Elders by creating valentines with years of LOVE stamps.
The Postal History Foundation is very involved in the community. The outreach programs provide services and resources for local organizations, including retirement homes, civic groups, public libraries, and Boy Scouts. Partnerships like this serve to meet our mission of providing quality of life for low-income Elders to age with dignity. Thank you, Lisa!
UA Department of Psychiatry Clinic
As part of the collaboration between St Luke's Home and the UAs academic health care colleges, Dr. Ole Thienhaus, Chair of the UA Department of Psychiatry, presented a lecture on behavioral health issues and challenges in older adults. He also presented various psychiatric assessment tools. After the lecture, the students met with the Elders to practice the assessment tools and discuss good mental health practices.
Dr. Thienhaus was available to answer questions and consult with students after their experience with our Elders. We appreciate Dr. Thienhaus and UAs students of psychiatry!
Tucson Fire Department Safety Session
Cecelia Mendoza of the Tucson Fire Department Fire Safety Program presented a wonderful session to the Elders on general fire safety and falls prevention on January 23rd. While St Luke's Home performs regular drills, everyone appreciates hearing it also from the special experts. The valuable information reinforces the importance of making a safe and efficient exit during emergencies. The various safety services at Tucson Fire Department are a helpful resource to our community, and we are grateful for their support. Thanks Tucson Fire Department!
Rio's Corner
I do not have a furry love of my life, but since I was rescued from the Animal League of Green Valley in August of 2014, I truly found love at St Luke's Home. Folks tell me Valentine's Day is also called "St Valentine's Day" or the "Feast of Saint Valentine." This celebration has origins dating back to the Roman festival of Lupercalia, which celebrated the coming of spring. At the end of the 5th century, Pope Gelasius the First replaced Lupercalia with St. Valentine's Day. After learning about St Valentine's Day and knowing how much I love this place, I asked my friends, "What do you love about St Luke's Home?" Here's the love they shared: 
"This is the first time in my life that I've had time for myself. I'm not taking care of other people; now people take care of me." (G.M.)
"The staff care about you." (R.K.)
"The garden where my pup can run free and safely." (M.P.)
"I like the companionship." (E.N.)
"I love that good food appears and the dirty dishes disappear. What more could you ask for?" (M.M.)
"The entertainment is good; Mesquite Shade is my favorite. And it's clean." (K.O.)
"I'm blessed to be here. I've been here 11 years. I love the people that work the kitchen." (M.P.)
"I love the fellowship. I love my room—spend a lot of time there. I love getting books on wheels from the library." (O.E.)
"Free meals and I don't have to wash dishes." (A.M.)
"The camaraderie." (Volunteer)
"I love the staff." (A.L.)
"People that were here are great. The National Charity League especially." (Z.D.)
"I love the people here, and the food. I've been here 6 years." (E.C.)
St. Luke's Home — February Events
Elder Valentine Card Making — Thursday, February 6 at 1:30 pm

Veterans Club Meeting — Monday, February 10 at 2:00 pm

Ward 3 Census Complete Count Committee — Open to the Public in the St Frances Chapel. Monday, February 10 at 4:30 pm 

Falls Prevention Presentation — Presented by UA Faculty and Student Volunteers. Saturday, February 22 at 10:00 am.
Follow St. Luke's Home on Social Media!
Thank you for supporting our Elders!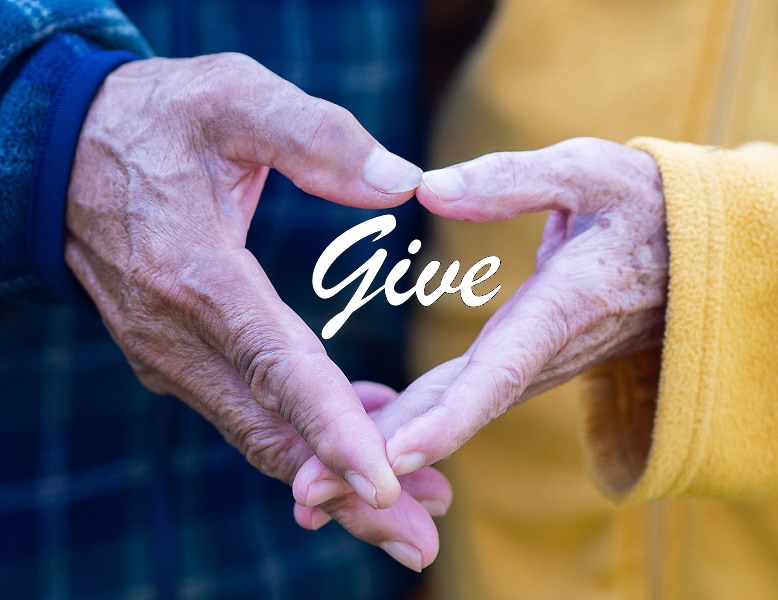 Your donations to St. Luke's Home are deeply appreciated and easy to do.
Click on the picture above to make an on-line donation that supports the mission of St. Luke's Home.
We appreciate your support!