St Luke's Home Newsletter
April 2021
Friends, I hope you and your loved ones are well. As I began to prepare my message this month, I thought it would be interesting to view my message from last year. In April 2020, I spoke of my one-year Anniversary at St Luke's Home and being honored by many of
you at the 100th Baile. I then spoke of the difficult yet necessary decisions I had to make in order to prevent COVID-19 from entering our Home.
This month, I can speak about my second Anniversary at St Luke's Home and where we are with COVID-19. AARP released an article on February 25, 2021, titled, 6 Shocking Statistics From a Year of COVID-19 in Nursing Homes by Emily Paulin. Highlighted in the article was not only information about Nursing Homes, but all Long Term Care Facilities (LTC). For example, more than 170,000 residents and staff died in long term care facilities; less than 1% of America's population lives in LTC facilities, yet LTC deaths are tied to 35% of all COVID-19 deaths; residents and staff of LTCs were 7 times as likely to die of COVID-19 compared to Americans who did not live in facilities.
Yes, these are grim details; however, St Luke's Home did not fall into these statistics! Together, our TEAM of dedicated staff were able to protect the Elders from the virus. We came to work every day to ensure your family, friends, and loved ones were safe and healthy. Our Elders continue to remain COVID-19 free!
It has been a very trying year, but I sincerely want to thank the staff at St Luke's Home for their dedication to our Elders and to the Home. We have missed everyone and hope to see you soon. I will be discussing our re-opening plan, as well as a more detailed look back at 2020, at the State of the Home.
On March 13, 2021, we celebrated a COVID-19 Anniversary party. The Elders enjoyed a look-back video, COVID-decorated cupcakes, and took out their frustrations on the COVID-19 piñata. Thank you to a very generous friend of St Luke's Home for purchasing all the gifts for our party. Elders received new lamps, bath mats, bath towel sets, word search books, and undergarments.

Currently, 96% of the Elders and 64% of Staff are fully vaccinated. We are just waiting for the 2-week waiting period to revisit safe re-opening protocols. Family and friends will be hearing more in mid-April.
The Nature Nurtures Mural
In March of 2020, the community got creative and made a fabulous Flower Power Mural for the dining room. It brought so much joy, we decided to make another one. Many Elders contributed their creations to the wall, but the Fantastic Five to fuel the creative engine were Rebecca, Berta, Karen, Fredda, and Virginia. Fredda created over 80 lizards and Virginia designed a variety of butterflies. The nature theme was sparked by an abundance of lizards and birds visiting our courtyards as the weather warms up. It was also important to raise awareness of the danger butterflies are facing with habitat loss. Thank you to all Elders who contributed to our new Nature Nurtures Mural!
April is National Volunteer Month
We truly want to thank our community volunteers. Although we did not see you in person this year, St Luke's Home is truly grateful to each of you! A special thank you to those of you who were able to provide Zoom interactions and play music from afar.
Although the pandemic kept community volunteers away, our St Luke's home Elder volunteers remained on duty; writing a newsletter, birthday cards, the daily board, calling Bingo, tending the gardens, and just keeping the energy going. We will be introducing our Elder volunteers on Facebook throughout the month.
We want to honor a very special volunteer
Alison Weygint
Alison is a PharmD Candidate, Class of 2022, at the University of Arizona College of Pharmacy and Vice President of the Pharmacy Student Council. During her four years volunteering at St Luke's Home, she has been a leader in organizing and implementing over 25 health education clinics with free physical and mental health assessments, doctor consultations, medication safety tips, falls prevention education, while offering hands-on knowledge of
geriatric medicine for hundreds of students. She became "family" after the first year. During the pandemic, Alison persevered to rally her colleagues at the U of A and provided Zoom game shows and health education newsletters to engage the Elders and remind them that they had not been forgotten by their friends. That's what family does. Alison starts her clinical rotations soon and we are honored to have had the benefit of her compassion, intelligence, dedication, integrity, and most of all her big heart! We know you are off to great places, never doubt you can get there!
On a beautiful spring day, in the East Courtyard Rose Garden, seven Elders gathered for the first meeting of the new St Luke's Home Book Club. Discussions included accessing Pima County Library Resources, writing and publishing one's own memoirs, and favorite genres and authors. Thanks to Cass for volunteering her personal time to organize this Elder Activity.
We have not been able to hold an in-person event since our extraordinary 100th Baile. Please keep our Baile alive! If you have not had a chance already, please check out our Virtual Baile photo gallery and give an honorary gift or purchase raffle tickets for the lovely New Beginnings Raffle Basket.
Rio here, sharing my doggone thoughts about St Luke's Home: the good people, the latest happenings, and our current challenges.
We had a Town Hall last month to talk about the changes coming to St Luke's Home in regards to the pandemic. Everyone kept talking about safety and things being "fluid". Truly, I don't know how Linda keeps up with all the changes regarding COVID-19 cases in Pima County. First we're up, then we're down. Seems to me it's a bit like chasing your tail on a carousel, might be a bit of fun, but downright dizzying.
After the Town Hall, Elders received wonderful surprises due to a very kind donor who donated funds to cheer the elders of St Luke's Home. I saw the Elders get in line and they seemed delighted with what they received. What the heck! I got in line too! Surely there was a treat for Rio. I looked longingly at my friend Linda. Whatcha got my ol' buddy, my ol' pal? Hellooo. Down here… Wait. What? Nothing? I was skunked at the receiving line! Inconceivable! Harrumpf!
I meandered over to my other pal Marie. She was looking a little concerned as she studied some initial inquiry forms for St Luke's Home. She had a stack full of applications for Elders who needed help and support. As I always have a nose for news, I thought I would check out the applications to help out. You know me: always the helpful dog, always the inquiring mind that you don't want to waste. I looked at the applications. Hey wait a minute, I know that guy… he was a veteran, and that guy there, he was a coach for little league for years, and that lady sure looks like my friend Emily's grandma. Oh my dog! How can it be that in our beautiful city, we don't have enough places like St Luke's Home to care for all of them? Marie said she's hoping that we can get donations and grants to help Elders with the gap payments so they can have a nice, safe place to lay their heads. Gosh. We all need a safe place to lay our heads. Suddenly, I wasn't worried about what I didn't get in line. I laid a paw on Marie's hand. I said, "Don't worry, together we will figure this out." Oddly enough, I hear the theme song of Mighty Mouse in my head. "Here I am to save the daaay"!
Hey! I know! We need a St Luke's Home Scholarship Fund. Maybe some of the Baile raffle could go there? We could give scholarships to fill in the gaps. Have I mentioned I'm a genius? There should be an obedience school named after me. St Rio's School…St Rio's Obedience School…St Rio's Academy for Genius Dogs. I LIKE it! I'm on the scent now.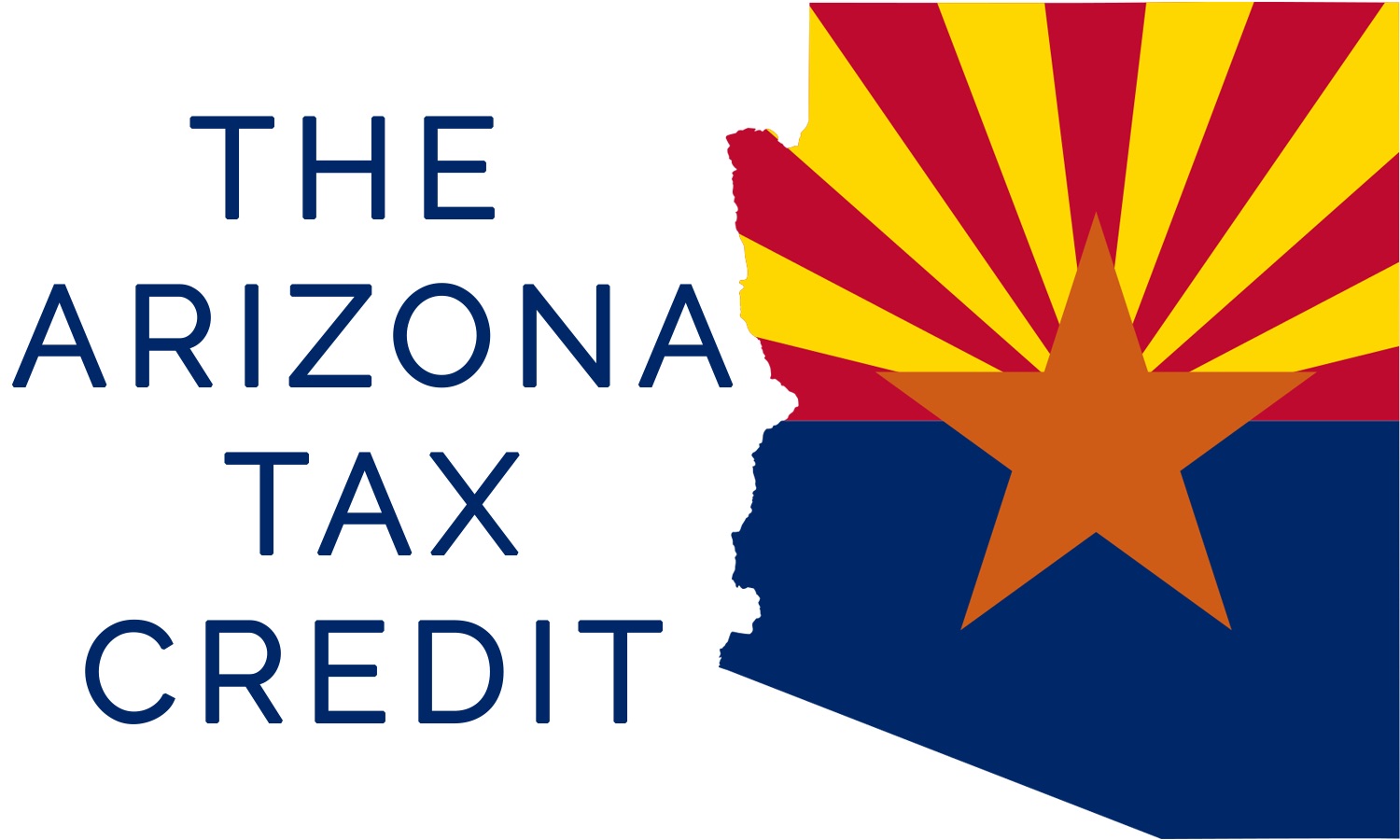 St Luke's Home in the Desert Inc is an Arizona Qualified Charitable Organization (QCO) and your gift may entitle you to a credit up to $400 as an individual filer or $800 as a married couple on your Arizona State Tax Return. Our Qualified Charity Code is 20211. If you haven't already taken advantage of this wonderful credit, please keep the Elders of St Luke's Home in mind.
Your donations to St Luke's Home are deeply appreciated and easy to do.
Click here to make an on-line donation that supports the mission of St Luke's Home.
We appreciate your support!